Lian Hong Buildmart Sdn Bhd
Lot 2791,
Jalan Kempas Lama,
81300 Skudai,
Johor, Malaysia.

+6018-356 4609

+6012-713 5609

+6019-758 5609
Onduline classic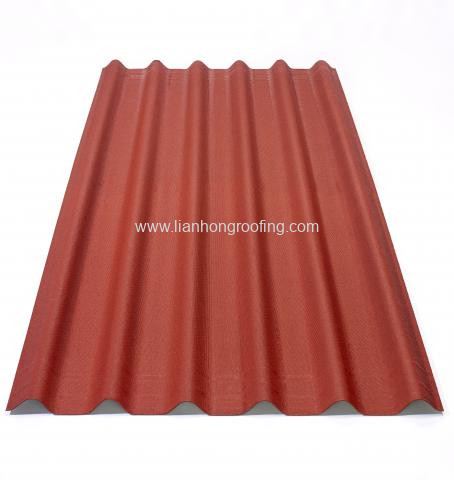 Color Available: Red, Brown, Green, black

Width : 95 cm
Length : 200 cm
Net Coverage per sheet: 1.59 sqm/sheet
SUSTAINABLE ROOFING SYSTEM

With its high quality, ONDULINE CLASSIC system meets the international standards related to environment and sustainability.

QUICK AND EASY TO INSTALL

Lightweight and easy to handle on the jobsite. Installation with few tools, a hammer and a band saw or a cutter to cut the sheets. Large range of applications, from individual houses to annexes, carports, garden sheds, from industrial to agricultural buildings.

For new installation or renovation, with only 3.5 kg/m².

The sound absorbency value is 40 dB on the average. DIN52210

The elasticity of ONDULINE composite material allows it to shrink around each fastener, creating a leak-resistant barrier. Only use ONDULINE® fasteners!

Waterproof under all climatic conditions. ONDULINE doesn't rust.